ALIEN: COVENANT is the long awaited prequel to the original Alien (1979) and sequel to Prometheus (2012). As with all the ALIEN movies, it's set to terrify you and keep you hanging on the edge of your seat. Sit tight and we'll arm you with all the necessary info right here before you book those opening day tickets!
What is all about?
Onboard the spaceship Covenant, it's crew and 2000 souls are all deep in hyper-sleep while the robotic Walter roams the corridors of the vessel all alone. En route to the remote planet Origae-6, on the far side of the galaxy where the occupants plan to establish a new life; their plans go awry when a nearby stellar ignition shreds the Covenant's energy-collection sails, resulting in dozens of casualties. The surviving crew members discover an uncharted paradise of cloud-capped mountains and soaring trees which could potentially be their new home. Unfortunately, what seems like an undisturbed Eden turns out to be a dark and deadly world full of unexpected twists and turns. The crew must then attempt an escape from a terrible threat beyond even their wildest imagination.
Who's directing?
Ridley Scott is the legendary director of the original Alien movie in 1978, and all the subsequent films in the Alien series franchise. His many box office hits include Black Hawk Down, Gladiator, Thelma & Louise, The Martian, American Gangster, Blade Runner, Hannibal, Kingdom of Heaven, and Body Of Lies. Ridley Scott is a renowned Academy Award-nominated filmmaker with multiple Oscar, Golden Globe, DGA & BAFTA nominations over his illustrious career.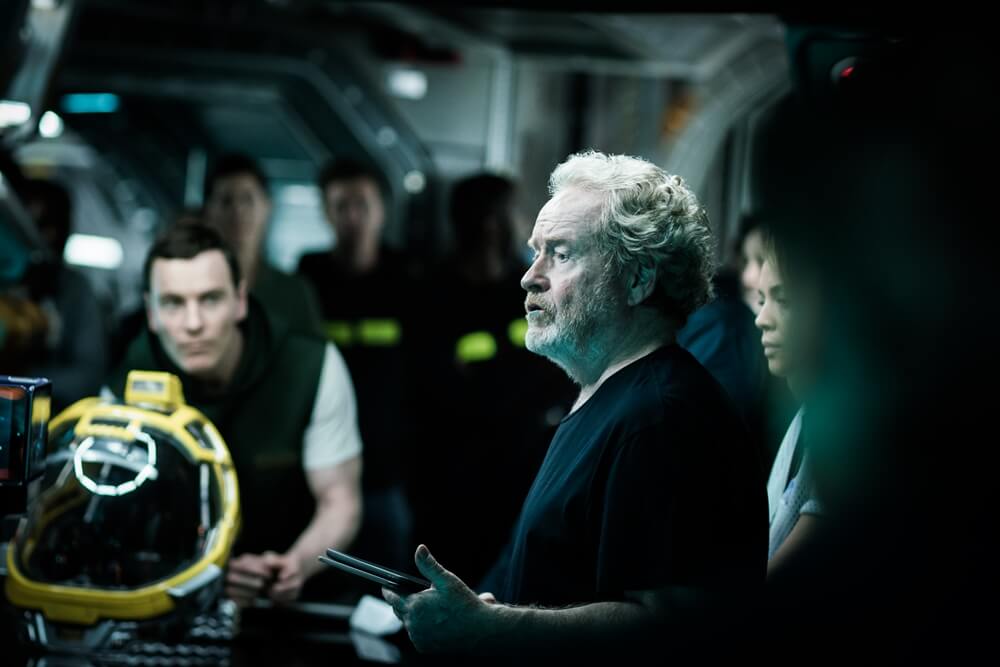 The Cast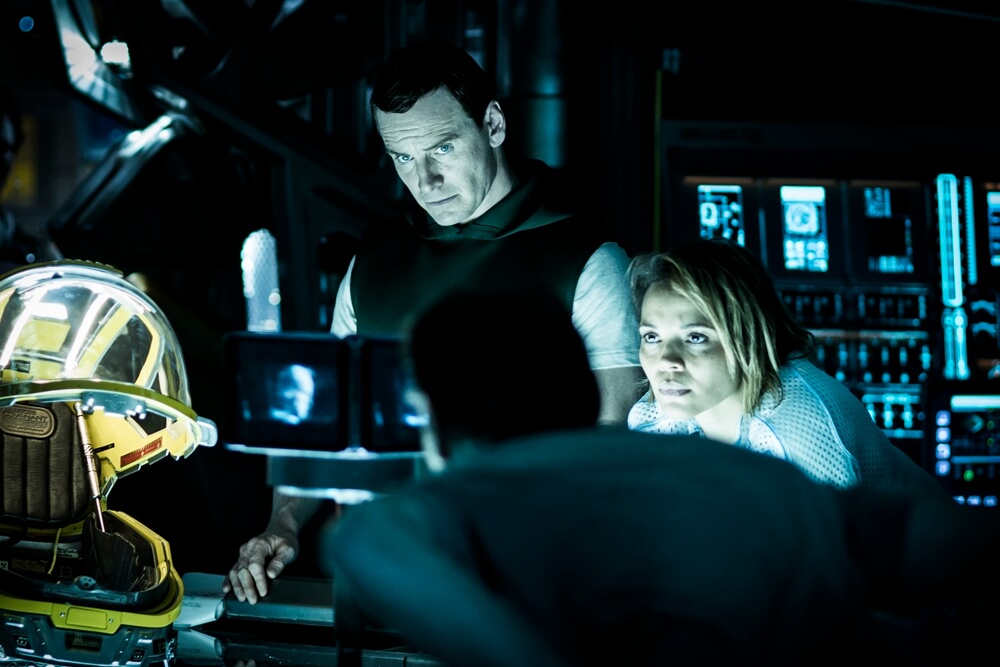 Michael Fassbender / David & Walter (the androids)
Katherine Waterston / Daniels (terraforming expert)
James Franco / Branco (ship captain & husband to Daniels)
Guy Pearce / Peter Weyland (flashback)
Billy Crudup / Oram (Covenant's first mate)
Danny Mcbride / Tennessee (Covenant's chief pilot)
Theories: What ALIEN fans have been speculating about...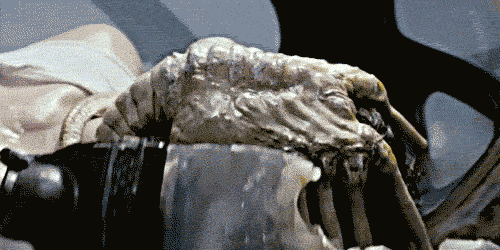 Dr. Elizabeth Shaw managed to survive the events of Prometheus but may have died by now. She may only appear as a hologram as glimpsed in the trailer. Fans are expecting her to have only a very short onscreen time, possibly only as a hologram.
Promotional images seem to be showing that Daniels (Waterston) will go the way the other two previous female leads have gone - with a Xenomorph growing inside her!
James Franco's character is actually Branson Ripley which would make him Ellen Ripley's (Sigourney Weaver) father, and is expected to die within the first 15 minutes.
Michael Fassbender's David/Walter android characters is the creator of the Xenomorphs, a.k.a. he started it all!
So there you have it, all you need to know before you book your tickets to ALIEN: COVENANT, in cinemas this Wednesday, 10 May 2017!